Joe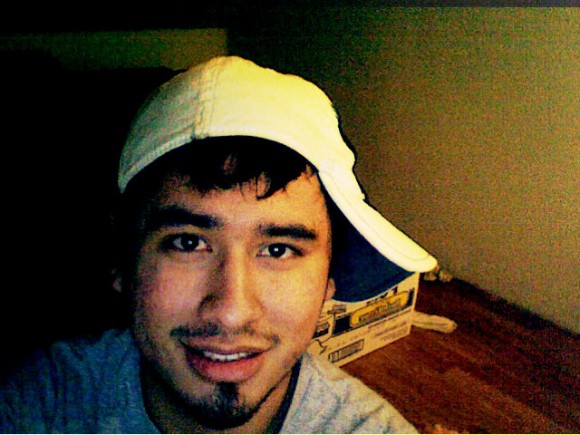 Top Friends
About Me
Hola! Me llamo Jose
And for those of you out there that dont know what that means it means "Hello! My name is Jose." =P

Well, I grew up in Florida [sorta]. I actually only lived there for a couple of years. Then I came here to Minnesota when I was about four. I have been here ever since and I have left the state. Well, I have actually left it twice but they were for church trips. And hopefully I will get to leave Minnesota this July too for another church [this time in Australia].

I have every amazing friends that support me through everything, well, almost everything [except for my porn job =P]. Hey, I have to make money somehow. Haha. Just kidding. I would never demoralize myself. Or would I? 0_o

I just graduated high school this year [with honors]. I actually owe that to Michelle because without her I wouldn't have gotten those honors. Haha. I plan on going to St. Cloud State University for generals. After that I am making my way over to St. John's University. As of right now I have no idea what I am going to major in although I do have a couple choices. They are astronomy [I've always loved looking at the night sky]. business [who doesn't want their own business], physics [I don't know why but it just sounds interesting], or something to do with pharmaceuticals [hey you get to make drugs and sell them XD ].
| | |
| --- | --- |
| Gender | Male |
| Age | 20 |
| Location | St. Cloud, MN |
| Ethnicity | Hispanic |
| Interested in | Men |
| Status | Single |
| | |
| --- | --- |
| Music | coldplay, angles and airwaves, matchbook romance, the postal service, hellogoodbye, panic at the disco, mindless self indulgence, afi, the allamerican rejects, rebelde, system of a down, the verve pipe, kill hannah, the medic droid, metro station, nada surf, and many more |
| Movies | horror, comedy, and action films |
| TV | doctor who, family guy, south park, physc, heroes, house, smallville, kyle xy, still standing, 8 simple rules, charmed, rosewell, supernatural, the dresden files |
| Books | candide, ou l'optimisme by voltaire |
| Quotes | Everything I've ever done was out of fear of being mediocre. -Chet Atkins |
Statistics
Recent Entries
Recent Photos